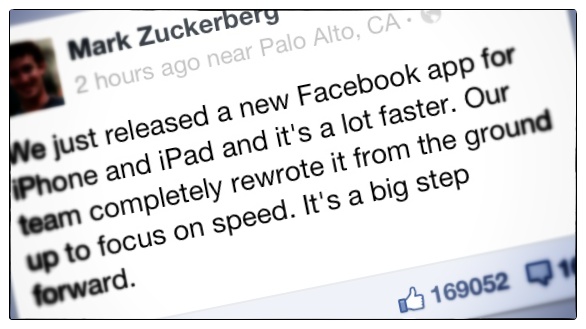 So it has been some time since an update has occurred for the Facebook app on iPhone & iPad and as I wake, I find a message from Mark Zuckerberg announcing that it's here. Stating that the app has been rewritten from the ground up and tackles some long time annoyances like speed saying "its a big step forward".
Things like scrolling through your news feed is a lot quicker, new banners lets you tap to see more stories – there is no more need to refresh the page anymore, photos open faster, photo's also close with a downward swipe and you get instant access to your notifications.
If you haven't updated it… Jump over to the app store on your iPhone or iPad and hit that update button now!